The much anticipated winter theme park in Rasrani Bageecha, the Rasrani Winter Park has been inaugurated by First Lady Fathimath Ibrahim.
The theme park was inaugurated last Friday night, amid Eid al-Fitr celebrations.
Speaking at the inauguration, Minister of Housing and Infrastructure, Dr. Mohamed Muizzu said the Maldivian government sought technical assistance from several international experts to build the park. Muizzu said the government made the effort to ensure the theme park is up to an internationally recognized standard.
"The construction material for this park was designed and fabricated in a factory in France. It was tailor-made under the direct supervision of French and German engineers. This is not just something readymade brought in from somewhere. They came here and made their calculations to ensure is viable in the Maldivian climate," said Muizzu.
Muizzu said the theme park was built after taking into consideration the tropical climate enjoyed in Maldives.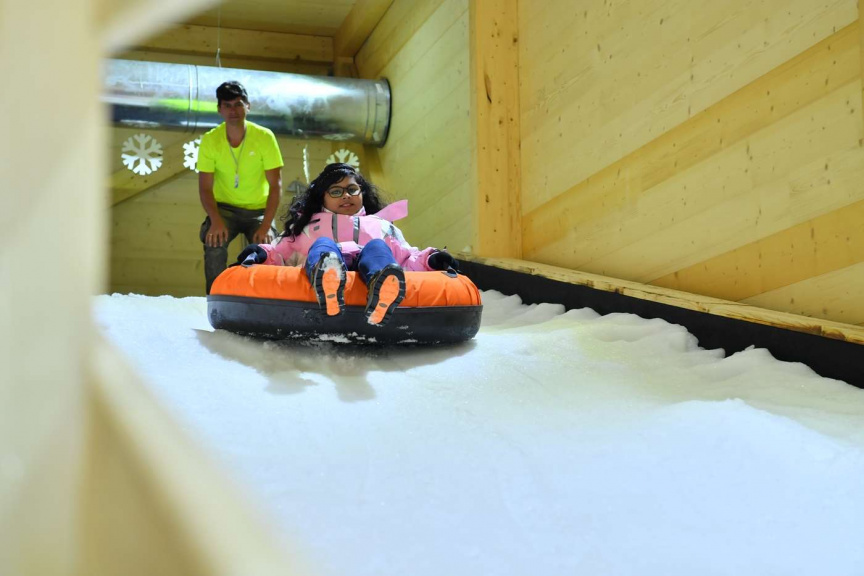 He said the walls of the theme park have thermal insulation with double skin, treated spruce timber on both sides with battens, IB4 waterproofing and aluminum metal cladding.
Muizzu said the theme park will not be run on the State budget, and that a company, Diamond Wings has been hired to manage the park. The café at Rasrani Bageecha is also run by the same company.
Managing Director of Diamond Wings, Ahmed Mauzoon said those who wish to visit the park need to purchase tickets.
The Rasrani Winter Park has an Olympic grade ice skating rink and snow slide.
It is scheduled to be opened to public on Wednesday.