MDP candidate in the upcoming Presidential Election, Ibrahim Mohamed Solih (Ibu), has said that things have to be done with planing on this election day and stand by the ballot boxes until the results are announced.
Talking to the people of Guraidhoo on his campaign trail in Kaafu Atoll, Ibu said that they can't just vote and go home to celebrate.
"We have to get the result from the vote we cast; (that we can get) by standing courageously. We have to get result of the (election) day on that day. Without stepping back, until the results are announce, (we) have to stand by the ballot box." Ibu said.
Ibu said that people can't be punished for supporting a certain political opinion in their presidency and would be free to support anyone without any repercussion in terms of employment, promotions and civil services.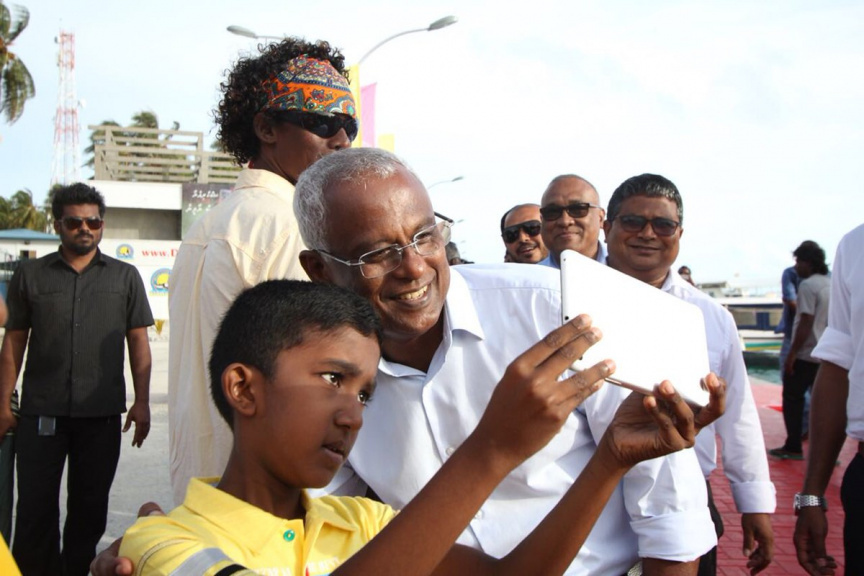 "I hope you (all) would go forward with us, and with God's Will nothing bad would happen to this island or it's people." Ibu said.
The MDP candidate made some pledges to the people of Guraidhoo including the development of the island's lagoon and reducing the price of electricity for businesses.