Tourists have been banned from visiting a mosque in Malaysia after a video of some tourists dancing at the mosque surfaced on social media.
The tourism Ministry of the Sabah state, at which the Kota Kinabalu City Mosque is located, said that the viral video show two women of East Asian appearance believed to be foreigners, video doing a dance in skimpy shorts and tops exposing their midriffs on a wall outside the mosque.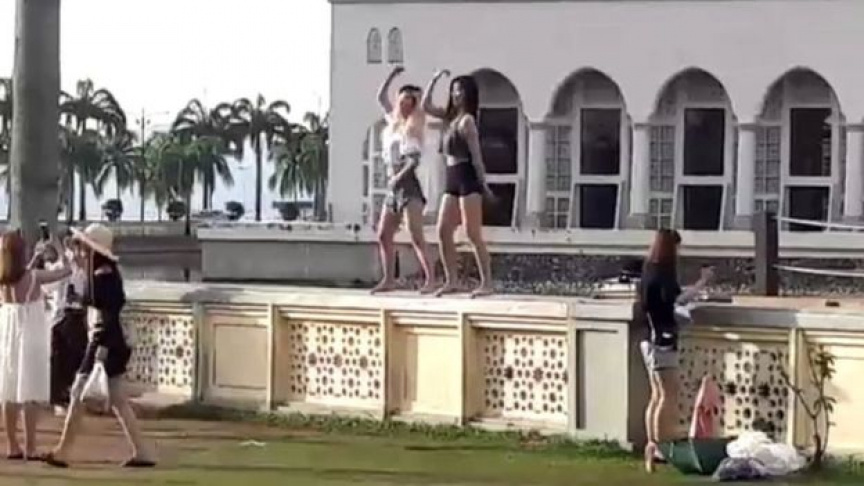 Mosque chairman Jamal Sakaran said that it was "unacceptable behavior by foreign tourists" and announced a temporary halt to any tourists visiting the mosque in Sabah state, adding the move was to preserve the sanctity of Islam.
The video has over 270,000 views on Facebook.